Published on November 2016, in the Hammer Food & Beverage Business Review, one of India's leading F&B Magazines:
Italian Meat Producer Pfitscher Set to Enter Indian Market
Top Italian meat producer Pfitscher has entered into a partnership with Eurobrands – an Indo-Italian company specialised in European food and beverage marketing – to introduce its range of Italian salamis, hams, bacon, sausages and other meat specialties like South Tyrolean Speck early next year.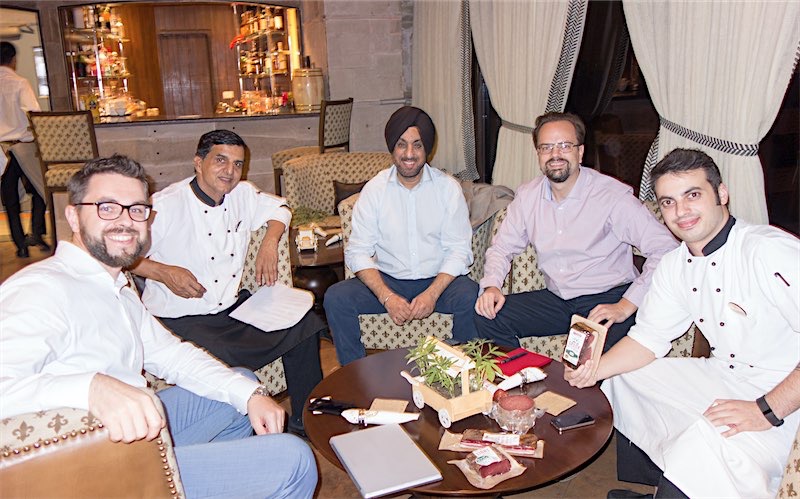 Eurobrands will initially introduce the Pfitscher meat products in selected five-star hotels and gourmet shops in New Delhi and Mumbai, starting from January 2017, a company statement said.
To achieve a reliable supply and maintain the high quality of the products, Eurobrands together with the producers is in the process of setting up state-of-the-art cold storage facilities in New Delhi and Mumbai, the statement added.
Eurobrands said it would also introduce a new range of quality cheeses from Italy including Grana Padano, Asiago, Provolone and Piave soon.
First Published in the Food & Beverage Business Review Magazine (page 18).
Download the PDF of the Article here: Pfitscher Enters India with Eurobrands, Hammer Food & Beverage Oct-Nov-16
Some More Pictures of the recent B2B Meetings of Lukas Pfitscher India: